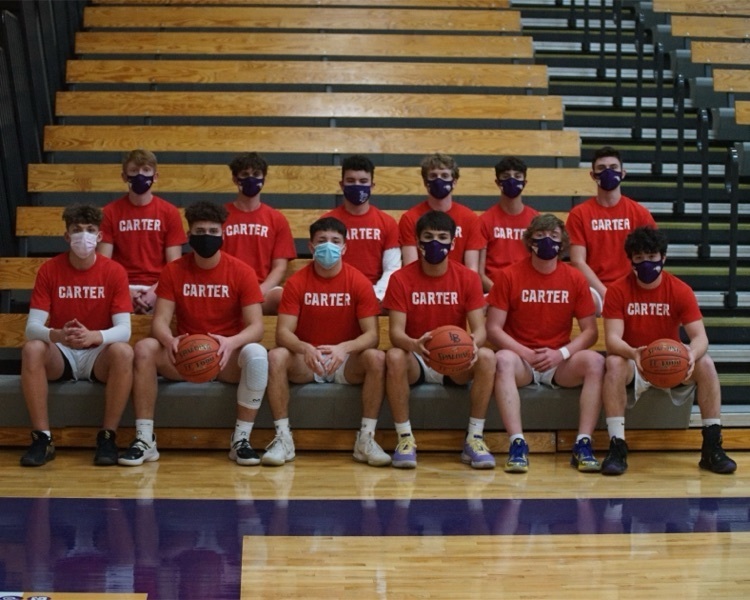 Boys Win Big Over Wichita County
Jara Davidson and Taegan Bachman
Sunday, February 07, 2021
The boys basketball team played Wichita County last Tuesday winning 73-45 on the road.

The Broncs were up 43-20 at half and outscored the Indians 23-14 in the third quarter.
Hunter Davis was the point leader of the night with 21. Allen Martinez added 16 and Servando Gonzalez 15.
Gonzalez also led the team with nine rebounds followed by Jace Bachman with seven.
The Broncs out rebounded Wichita County 45-28.

Dominick Daniels had five assists and Davis added three.
Lakin shot 43.9% from the field and 71% from the free throw line.
JV boys 51, WC 40
The JV boys picked up a 51-40 win over Wichita County.
The Broncs led 20-8 after one period and 29-20 by halftime.
Aron Pinter scored 20 points to lead the Broncs, while Ty Davidson had 12 and Matt Morgan eight.
C boys WC 28, Lakin 24
The C-team boys fell 28-24 in a half-game againstWichita County.
The Broncs trailed 19-16 after one quarter.
Leading scorer for the Broncs was Leo Shelden with nine points, including a 3-pointer.
Chris Chavez and Zander Luna also had a 3-pointer.