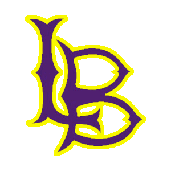 Girls Win Over Heights
Media Tech
Friday, February 05, 2021
The Lakin girls picked up a win at Southwestern Heights last Monday, 70-52.
The Broncs led just 14-11 after one quarter but outscored the Mustangs 20-9n in the second to head into halftime with a 34-20 lead.
A 22-15 third quarter helped the girls seal the win.
Lakin shot over 40 percent from the field (4 of 19 from 3-point range).
The Broncs forced 29 turnovers and scored 24 points off of those.
Lakin also won the rebounding, 34-33.
Leading scorer for Lakin was Jaya Esquibel with 20 points. Tiana Gonzalez added 14 and Taegan Bachman 12.
Leading rebounder was Jara Davidson with six.
Talyn Beltran had five assists and Gonzalez added four.
Gonzalez and Davidson both had four steals.
JV girls 48, SWH 43
The JV girls survived a fourth-quarter surge to knock off the Mustangs 48-43.
Lakin led 18- 17 after one quarter but trailed 30-23 at halftime.
A 20-4 third quarter gave the Broncs the lead for good, though Heights outscored them 9-5 in the final quarter.
Leading the Broncs was Sara Wright with 17 points in just two quarters, including three 3-pointers.
Lakin committed just four fouls in the game.
The JV squad is at Elkhart Monday and Thursday for a tournament and also play in the three scheduled games this week.