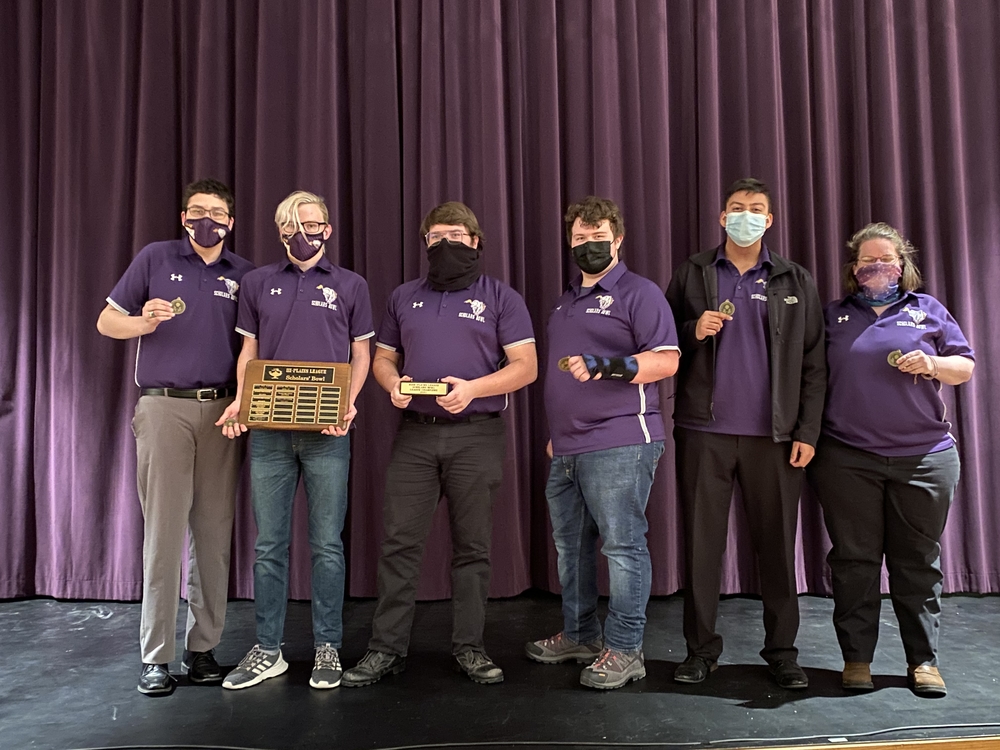 Scholars Bowl Wins League
Media Tech
Sunday, January 31, 2021
They waited an extra day, but the wait was worth it for the high school scholars bowl team.
Rescheduled after Wednesday's snow day, the Broncs found Thursday just fine, as they went 7-3 in a double round-robin at home.
Six league schools fielded teams, and format called for all teams to face each other twice.
During round 1-5, Lakin defeated Stanton County, then lost to Wichita County and Southwestern Heights.
They ended that go-around with a win over Syracuse and a loss to Sublette, finishing 2-3.
The second time through, the Broncs went 5-0 to claim the title.
Syracuse was second and Heights third, both going 6-4.
The team consisted of seniors Ethan Horton and Bodhi Smith, junior Kyle Hartman, and sophomores Elvin Moreno and Conor Jones.
That team will compete at regionals Thursday st Southwestern Heights for a shot at competing at state.