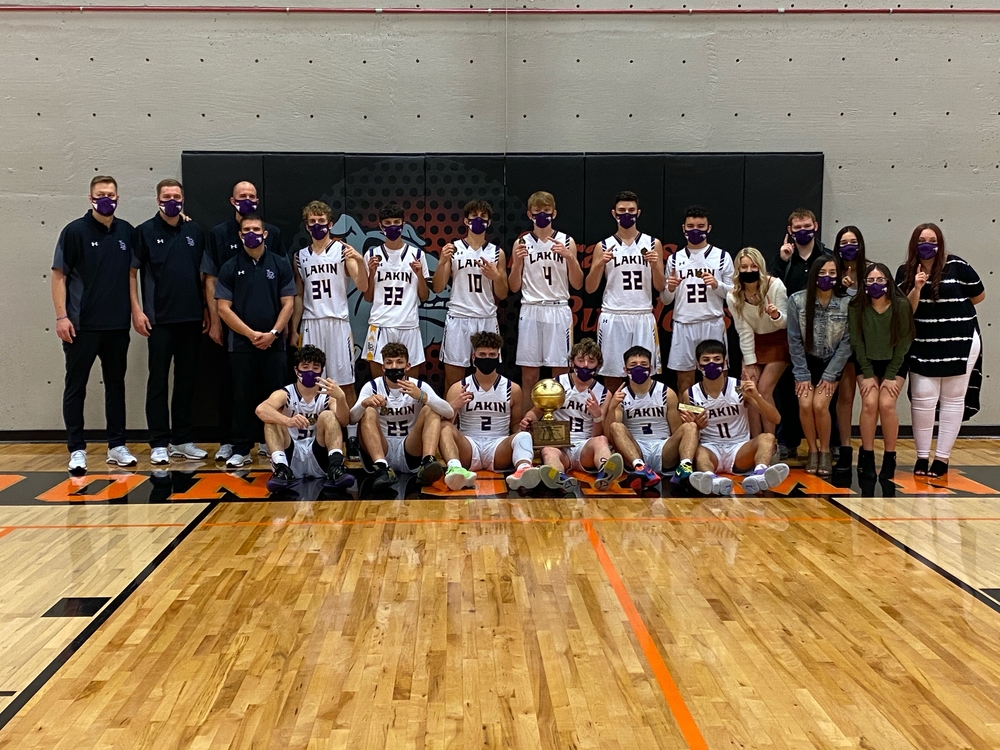 Back 2 Back
Kevin Thompson
Monday, January 25, 2021
The Lakin Broncs continued to roll as they captured the league tournament title Saturday in Syracuse with a 72-43 win over Southwestern Heights.
The win improved the Broncs, the No.-3 team in the state, to 10-0.
Lakin dominated the first half, leading 20-9 after one quarter and 46-19 by halftime.
The Broncs struggled offensively in the third period, scoring their first points on a pair of free throws five minutes in.
They hit just three field goals in that period but still led 55-27 going into the fourth.
Three Broncs scored in double figures, led by Hunter Davis' 19, Allen Martinez's 18 and Connor Hudson's 11.
Lakin shot 38 percent from the floor, which included 12 of 41 from behind the arc.
The Broncs were 14 of 19 from the free throw line, while the Mustangs were just 1 of 10.
Lakin out-boarded Heights 39-28, led by Davis' 11.
Davis also had five assists, while Jace Bachman had five steals.