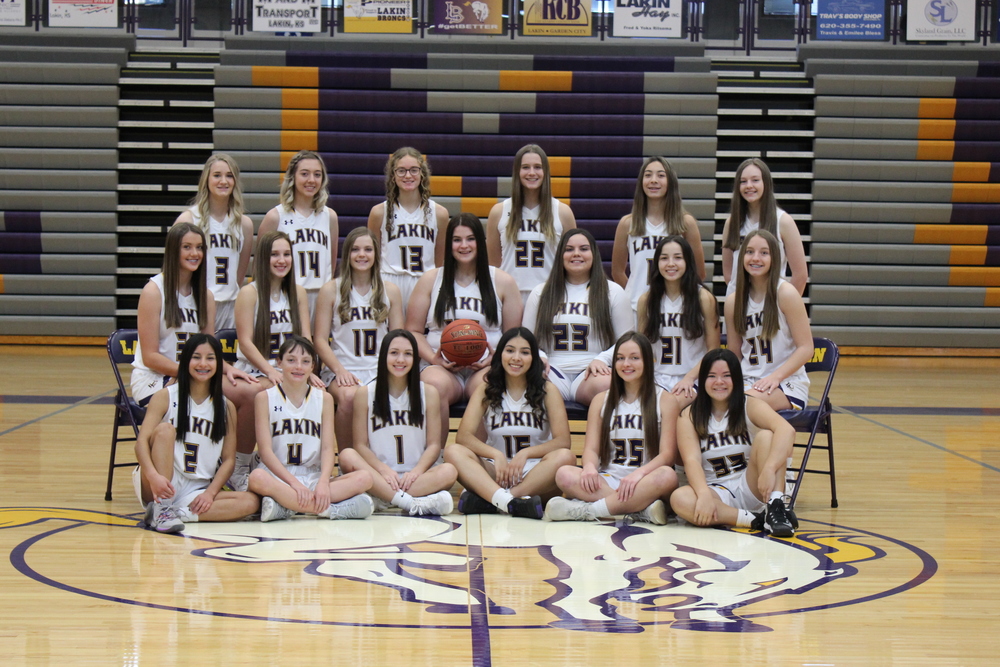 Lady Broncs go 2-1 at Holcomb
Jara Davidson and Taegan Bachman
Thursday, January 21, 2021
The varsity girls beat the Holcomb Longhorns last Tuesday on the road, 67-57.
At the end of the first quarter they were down by one but caught a lead at halftime to make it 39-34.
A 15-11 third quarter gave the girls the cushion they needed to get the win and improve to 3-3.
Jaya Esquibel reached 1,000 career points and led the team with 35 points, including five from behind the arc.
Tiana Gonzalez had 13 points.
Their three point percentage was 85.7% and holcombs was 22.2%. The Broncs went 6 of 7 from the three-point line.
Esquibel led the team with six rebounds and eight assists.
Ryan Rider added five assists, and Taegan Bachman had four steals.
Holcomb JV 51, Lakin 43
The JV girls played a tight game but fell 51-43.
The girls trailed 15-12 after one quarter and 28-23 by halftime;
Jara Davidson and Brooke Groth both had 10 points and then Sara Wright with 7.
Their record is now 2-1.
C girls 49, Holcomb 43
The girls C team won 49-43 in their first game of the season.
The girls trailed 15-9 after the first quarter but took a 26-23 lead at halftime.
Anne Sophie VanDerKnapp scored 13 points for the team along with Erin Urie and Shaylie Hill with 11.