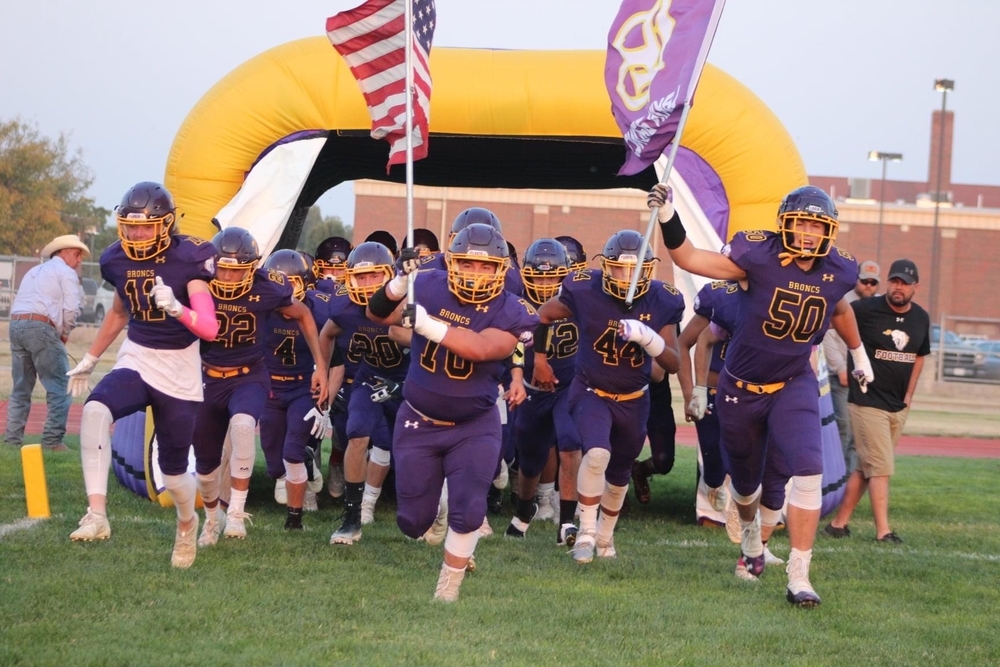 Broncs Hold On For Win
LHS Media Class
Monday, October 19, 2020
The Broncs waited until the final minutes to pick up a 22-16 win last Friday in Syracuse in a district game.
Tied at 16 at halftime, neither team scored for over the next 22 minutes.
But with under two minutes to play, Hunter Davis, filling in a quarterback, picked up his own fumble and scored from six yards out to give the Broncs their first lead since the opening quarter.
Syracuse, however, had one more life left. But on the final play from five yards out, they threw a pass that Allen Martinez anticipated, and that interception ended the game and moved the Broncs to 3-1 in district play.
Martinez got the shorthanded Broncs on the board twice in the first quarter on runs of 56 and 16 yards.
Syracuse answered in the second with a pair of short runs to tie the game at 16 going into halftime, setting up the excitement of the closing minutes.
Martinez finished with 212 rushing yards on 26 carries. Kade Lovelady added 101 yards on just eight carries.
Dawson Aller was involved in seven tackles and Davis six, while Lovelady had five solo tackles.
Davis had one fumble recovery.
Syracuse had 261 total yards (201 in the air).
The win sets up Friday's home game against Hays-TMP, which is 6-1 overall but 4-0 in the district.