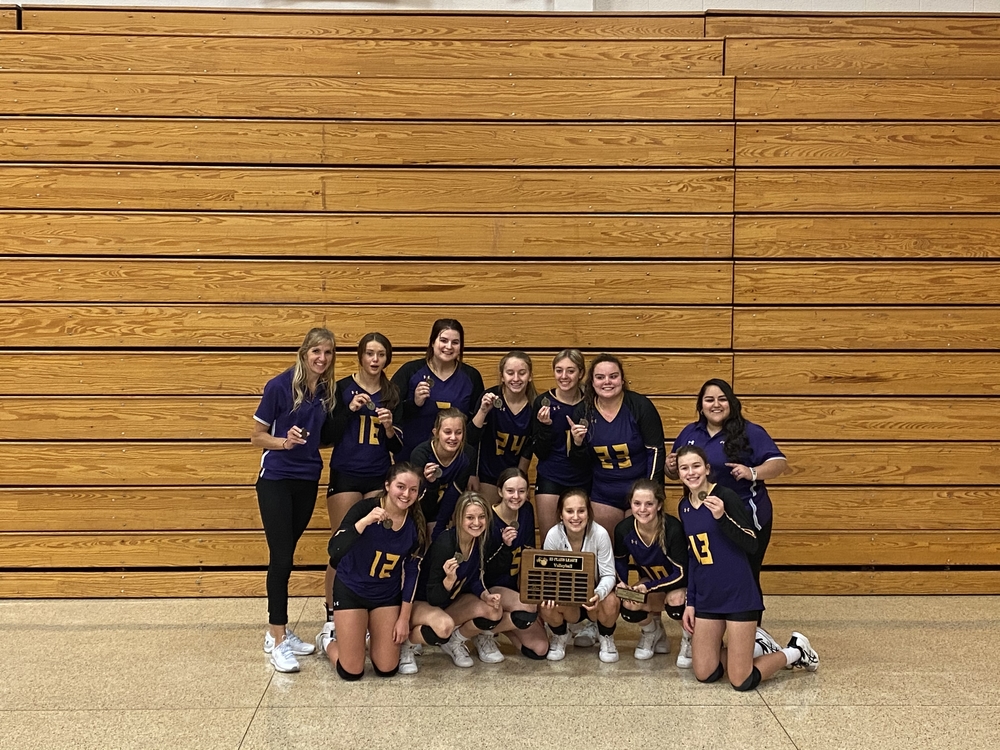 Volleyball Captures League Tourney Title
LHS Media Tech
Monday, October 19, 2020
The volleyball team walked into the Southwestern Heights gym Saturday as regular season league champions.
They left as the Hi-Plains League tournament champions--for the second straight year.
It also marked back-to-back seasons in which the Broncs finished the league regular seasons and league tournaments undefeated.
The Broncs opened pool play with a 25-0, 25-5 win over Deerfield.
In that match, Talyn Beltran served out 24 straight points after a side out, and then she started game two with eight straight to help Lakin to the easy win.
They defeated Wichita County in straight sets, 25-8, 25-10, and then took out Elkhart for the pool title.
In that match, Elkhart jumped to an 8-0 lead, but Lakin managed to tie things up at 18-all, finally getting the win at 25-23. They won game two 25-17.
In the semifinals, the Broncs knocked off Syracuse 25-13, 25-19 to advance to the title game.
The Broncs took out host Heights 25-14, 25-12 to claim the tournament title.
The team will travel to Scott City Saturday for the Class 3A sub-state tournament.