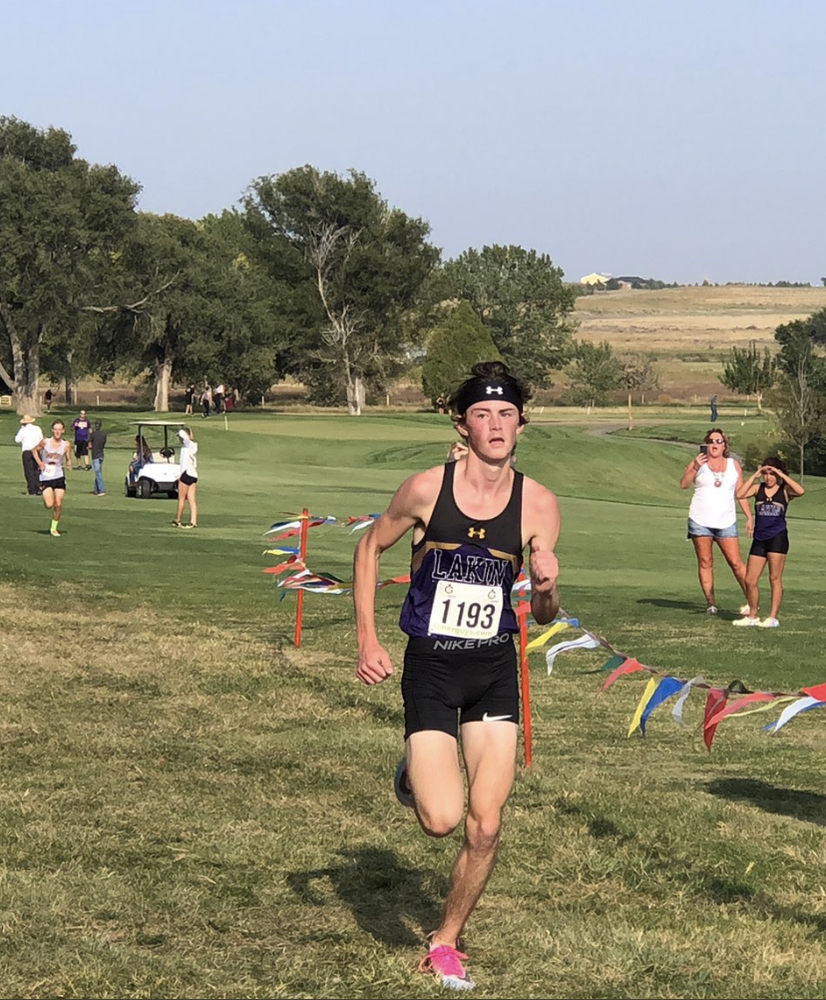 Beymer First at League Cross Country
Nayeli Monroy
Saturday, October 17, 2020
Last Thursday the Broncs cross country team competed at Arkalon Park west of Southwestern Heights.




The varsity boys placed second, losing to Stanton County, and the girls placed third.




Sophomore Lawson Beymer was behind in second place and kicked it in the last mile to finish as the Hi-Plains League champ.




Beymer finished his race with a time of 17:18.96, nearly nine seconds ahead of Stanton County's Kamryn Golub.




Medaling in third place was senior Edwin Garcia with a time of 17:42.65 and senior Ty Davidson placing eighth with a time of 18:45.05.




Dom Daniels placed 13th with a time of 19:26.42.




Orinn Norris placed 18th, Pablo Arreola 25th, and Ethan Horton 27th.




The Broncs scored 43 points, while Stanton County won the title with 31.




The girls had sophomore Jordan Ortiz placing seventh with a time of 22:36.56 as the lone Bronc medalist.




Anne Sophie Van Der Knapp was 13th, Josiah Ortiz 14th, Alondra Mendez 16th and Kayleen Tanner 20th.




Stanton County won the girls' title with 20 points. Heights was second with 41, and Lakin third with 700.
The JV boys team competed as well.
Tristen Cox placed second with a time of 21:23.67 and Leo Shelden was fifth (21:55.76).
Brock Pauda, Anthony Ornelas, Josue Peraza and Aron Pinter finished ninth through 12th place, respectively.
Lakin will host the 3A Regional this Saturday at the golf course.
The girls will run at 12 and the boys at 12:30.
The top two teams will qualify for the state meet.