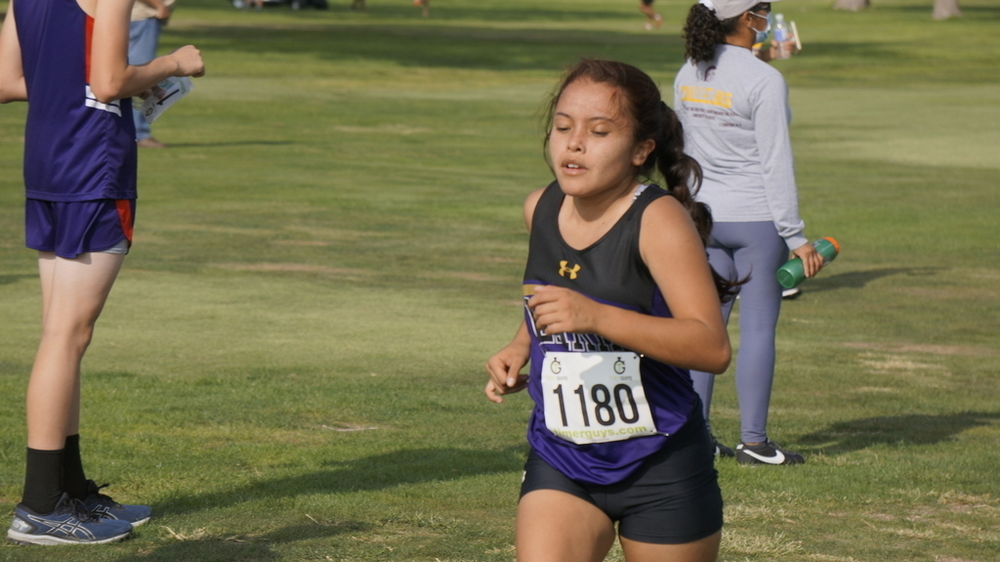 Cross Country Competes Twice
Sara Wright and Nayeli Monroy
Tuesday, September 29, 2020
The Lakin cross country teams competed twice last week.

This past Saturday, the Lakin varsity boys cross country team got second at the Stanton County invitational.
Leading the way for the Broncs was Edwin Garcia in second place with a time of 18:27.
Lawson Beymer finished fourth (18:43), Dom Daniels sixth (18:55), and Ty Davidson 13th (19:29) to medal.
The boys finished second behind the host school and 10 points ahead of third-place Scott City.
JV runner, Brock Pauda got eighth place in that division (21:57).
Jordan Ortiz led a depleted girls squad with a 27th-place finish, with Alondra Mendez 35th and Kayleen Tanner 54th.
The Broncs competed at Ulysses last Tuesday in an added meet after Hugoton canceled theirs.
Beymer finished in first place with a time of 17:55 and Garcia fourth (18:45).
Daniels and Davidson finished seventh and 10th.
The team was second to Garden City by two points, 50-52, two points ahead of third-place Stanton County.
Ortiz led the girls with an 18th-place finish (25:10).
Anne Sophie Van Der Knaap was 24th, Mendez 25th, Josiah Ortiz 29th, and Tanner 37th.
The Broncs will travel to Syracuse Saturday followed by a home meet the week after.