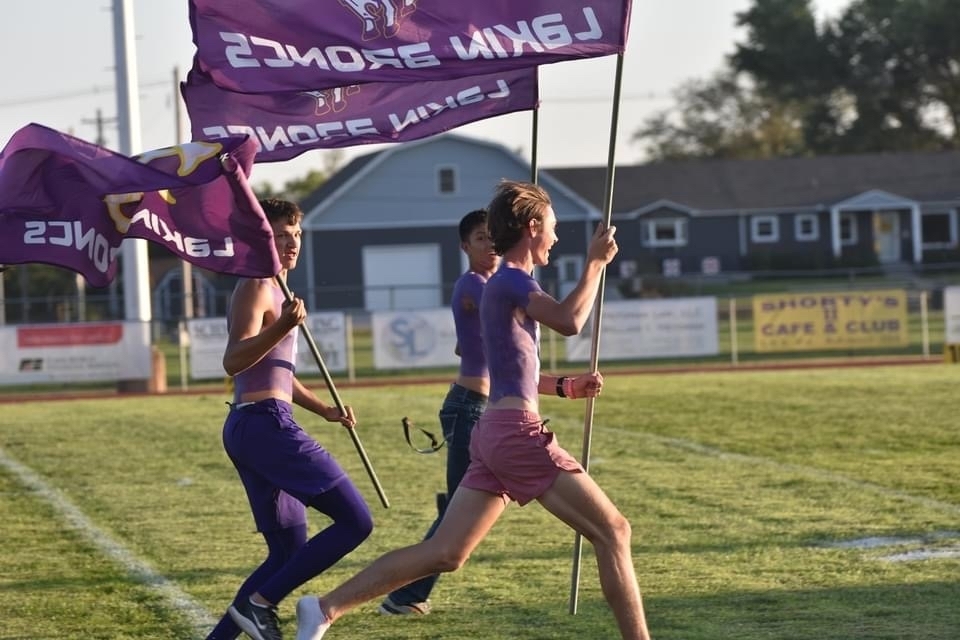 Football Gets District Win
Daniel Avitia and Emma Groth
Tuesday, September 29, 2020
Last Friday at the Homecoming game the Broncs played Ellis and beat them 18-12 to open district play.

The Broncs scored in the first quarter on Servando Gonzalez's 29-yard run.
Gonzalez scored from one yard out in the second, and he hit Connor Hudson for a short two-yard strike in the third to go up 18-0.
Ellis came back in the fourth period, scoring twice to cut the lead to 18-12.
On their final series, Ellis threw a pass into the end zone, but Gonzalez stepped in front of it and picked it off, securing the Broncs' win.
Gonzalez led the team with 47 yards on 4-of-7 passing.
Hunter Davis had 97 rushing yards and Gonzalez had 77.
Allen Martinez led the team with 35 receiving yards. He also had seven tackles for the team lead.
Davis recovered a fumble.
Lakin outgained the Railroaders 297 yards to 252.
The Broncs evened their record at 2-2 but start district play now at 1-0.
They travel to Southwestern Heights Friday and host Cimarron next week.