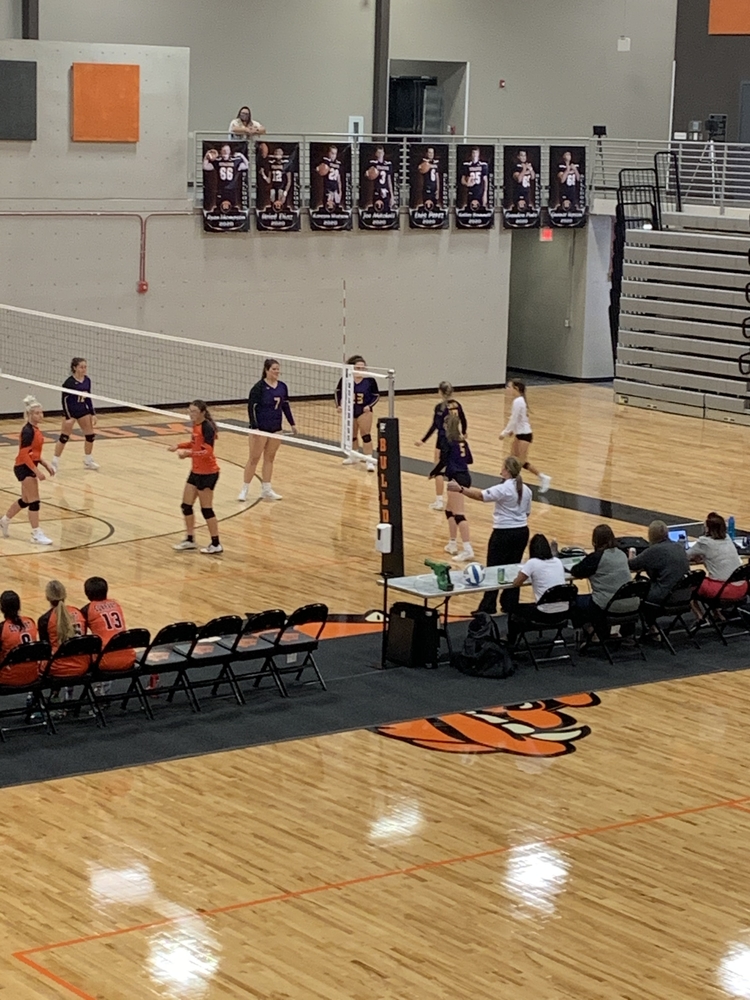 Bronc Volleyball Stays Busy
Taegan Bachman and Jara Davidson
Tuesday, September 29, 2020
The varsity volleyball played in Ulysses last Saturday going 3-2.

The Broncs fell to Dodge City, 25-18, 21-25, 22-25. They also lost to Holcomb, 17-25, 25-27.
Lakin defeated Ulysses 25-19, 21-25, 26-24, Cimarron 25-18, 25-18, and Hugoton 29-27, 21-25, 25-23.
The volleyball team also played last Tuesday against Elkhart and Syracuse at Syracuse.
They defeated Elkhart 25-19, 25-13 and Syracuse 25-13, 25-11.
In the Elkhart game Jara Davidson led the team in kills with four.
Taegan Bachman had 13 assists and Jordan Webb had three blocks.
Against Syracuse, Webb had 10 kills followed by Sara Wright with six.
Bachman had 23 assists and Jaya Esquibel had 17 digs.
The wins secured first place in the Hi-Plains League for Lakin.
The Lakin Broncs will be back in action October 8 in Hugoton for another triangular.