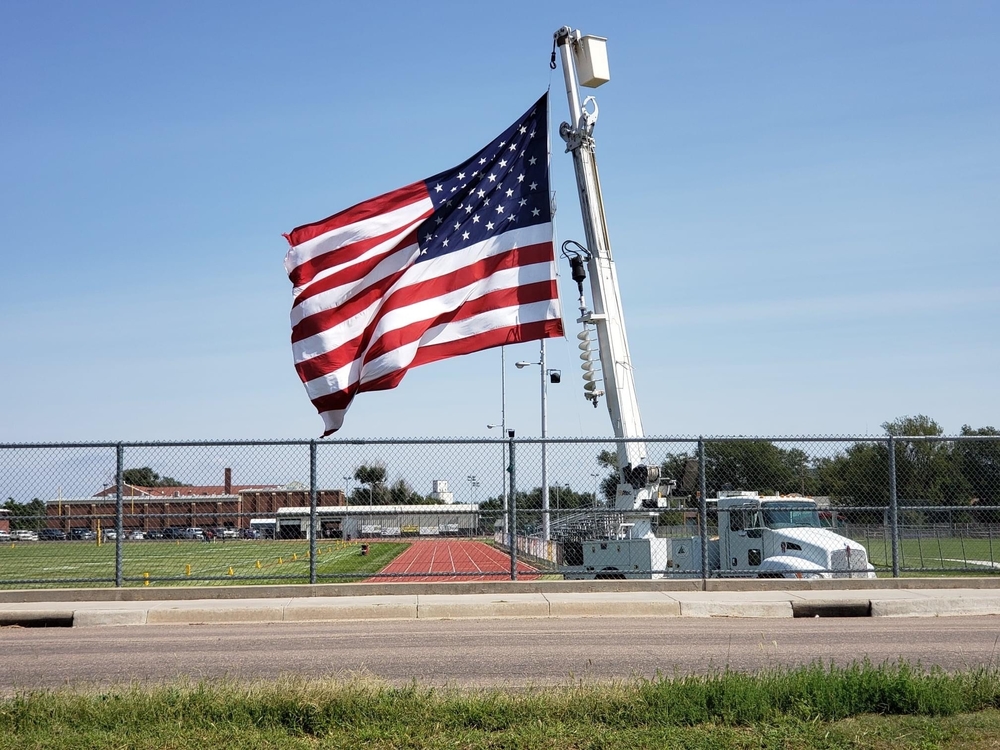 Broncs Fall to Texas School
Nate Schmitt
Monday, September 14, 2020
In the home opener last Friday, it was the visitors from Stratford, Texas, who had the better night, taking out the Lakin Broncs 38-16 on what was also senior night.
After giving up a touchdown in the early minutes, Lakin rebounded with its own score when quarterback Servando Gonzalez called his own number and ran up his home sideline for a 60-yard play.
On the ensuing kickoff, Stratford ran the ball back 85 yards to take a 14-8 lead.
Allen Martinez put the Broncs ahead in the second with a 4-yard run, but Stratford scored with one second left in the half to take a 22016 lead.
Stratford tacked on two more touchdown runs in the final period.
Stratford out-gained the Broncs 331-206 yards. They also picked up 13 first downs to Lakin's four.
Gonzalez led the Broncs in rushing with 72 yards on 10 carries. Martinez hadd 33 on 10 carries.
Gonzalez also completed four of 11 passes for 78 yards, including two to Connor Hudson for 60 yards.
Martine had five solo tackles and one assist. Tanner Hattabaugh had five solo tackles, and Hunter Davis had eight combined tackles.
Kade Lovelady had the lone interception for Lakin while Davis recovered the only fumble.
The Broncs (1-1) will travel to Goodland Friday night.