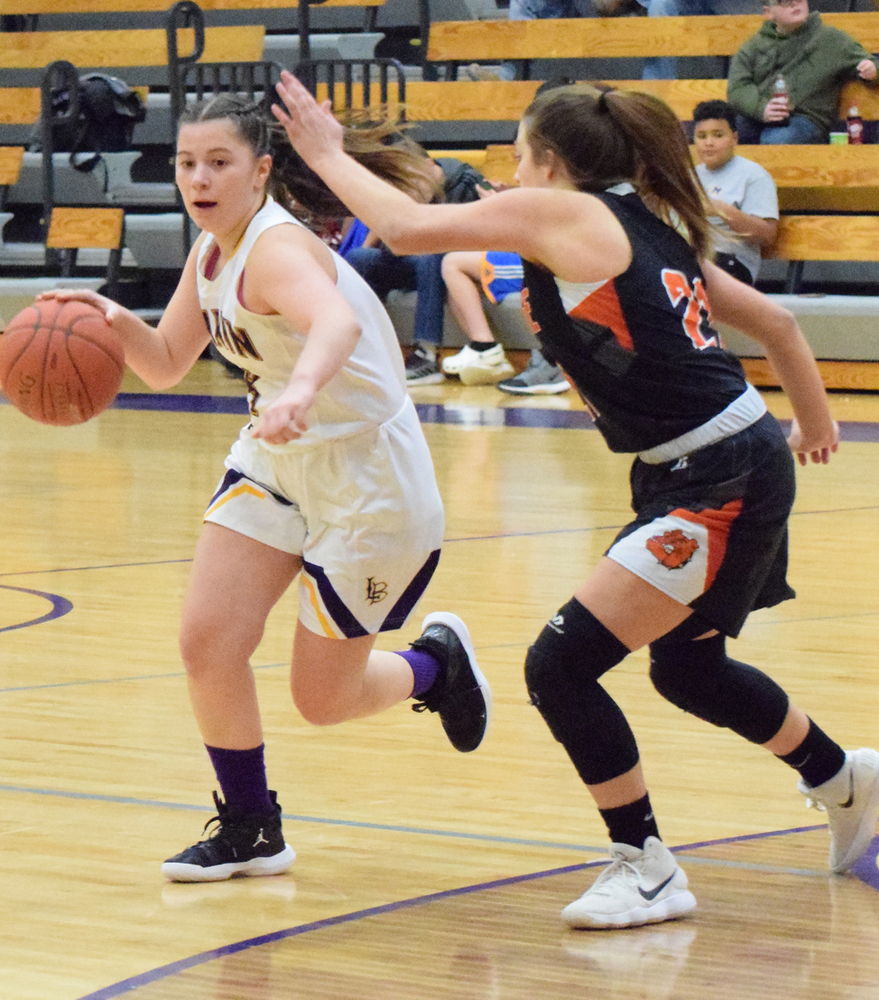 Girls fall to Syracuse
Kevin Thompson
Sunday, February 23, 2020
Girls drop game to Syracuse

For the final home game of the season, it wasn't the game the girls wanted as they fell to Syracuse, 45-21.
As hot as the Broncs were in Tuesday's upset over Elkhart, that's how opposite things were against the Bulldogs Friday.
Lakin scored just four points in the opening quarter and trailed 27-12 at halftime. Things got worse after halftime when they scored just nine points.
The Broncs shot just 24 percent from the floor (10 of 42), but missed all 15 attempts from behind the arc.
Syracuse outrebounded Lakin 33-20 and the Broncs committed 21 turnovers.
Talyn Beltran led in scoring with 11 points. No other Broncs had more than four points.
Brooke Groth and Tiana Gonzalez both had four rebounds and Gonzalez had three assists.