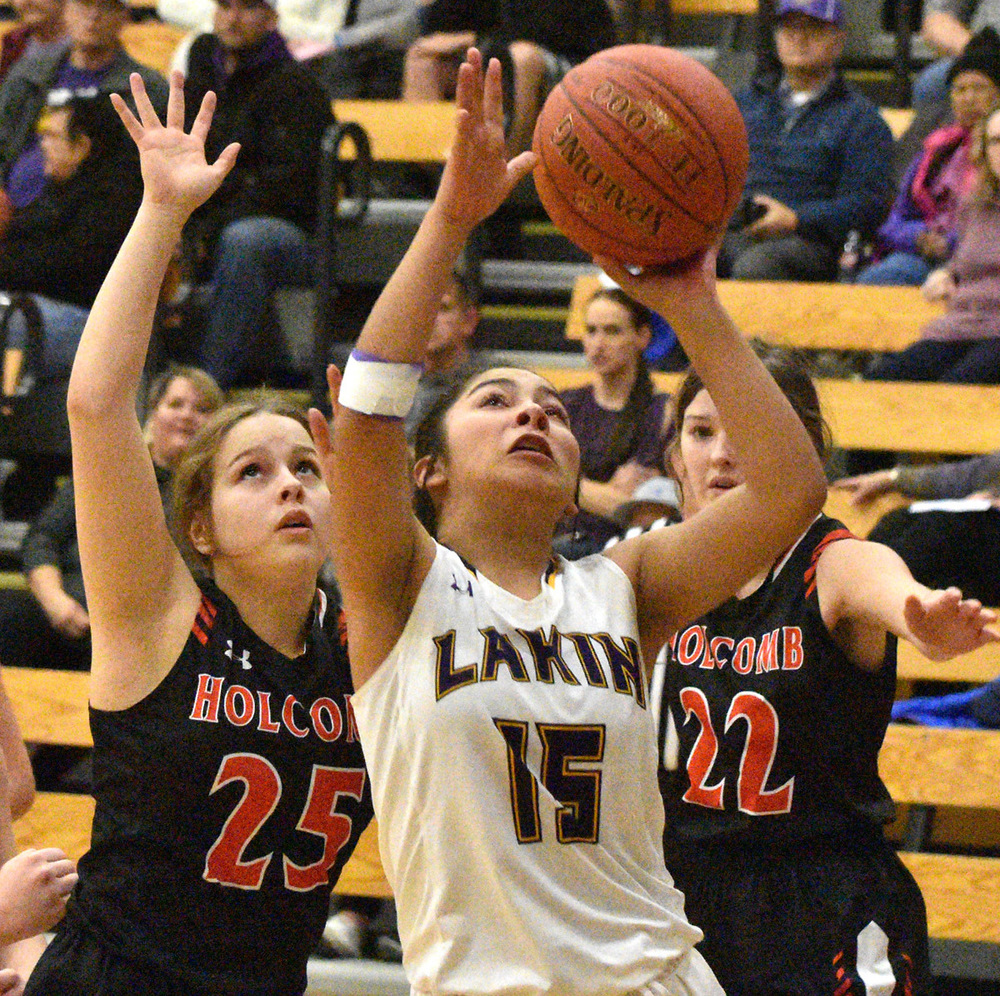 Girls drop game to Holcomb
Kevin Thompson
Friday, February 14, 2020
Girls drop game to Holcomb
In last Tuesday's home game, the girls basketball team fell to a red-hot Holcomb squad, 69-30.
Holcomb took a 22-4 lead after the opening quarter and outscored the Broncs 23-4 in the third behind hot shooting.
Lakin outscored the Longhorns 20-17 in the second period but managed just 10 points in the other three quarters.
The Broncs made just four field goals in those three quarters while hitting for seven in the second.
Lakin was just 11 of 37 from the floor (30 percent) while Holcomb was 28 of 47 (60 percent).
The Broncs committed 25 turnovers to Holcomb's 20, which led to 30 of the Lonhorns' points.
Holcomb also out-rebounded the Broncs 30-16.
Talyn Beltran led the Broncs with 12 points and Tiana Gonzalez added nine.
Beltran had six boards and Gonzalez four steals to lead the team.