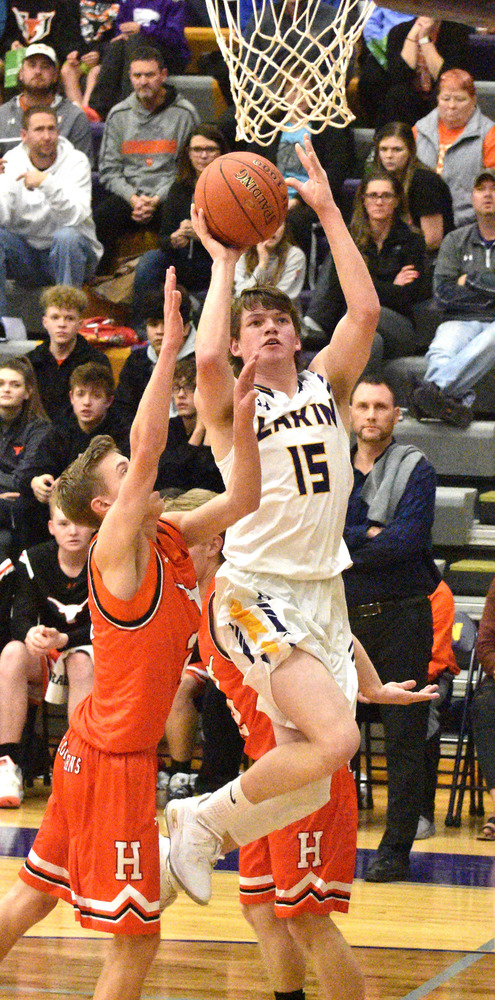 Boys end streak with loss to Holcomb
Kevin Thompson
Friday, February 14, 2020
Boys end streak with loss to Holcomb
The Broncs boys basketball team saw its 10-game win streak snapped last Tuesday with an 83-78 loss at home to Holcomb.
Lakin led 19-15 after a quarter, but Holcomb held a 39-37 edge at halftime.
The Longhorns increased that to 59-56 after the third quarter and held off any Broncs' rallies down the stretch.
Lakin shot 47 percent from the floor (26 for 55), while Holcomb was 52 percent (27 for 52).
Lakin committed 16 turnovers, leading to 18 of Holcomb's points. Holcomb committed 13, but the Broncs could only get six points from those.
Both teams had 28 rebounds.
Hunter Davis led the Broncs with 26 points. Sonnie Altman had 19, and Connor Hudson added 14.
Dominick Daniels led the team with six rebounds. Davis led with nine assists.