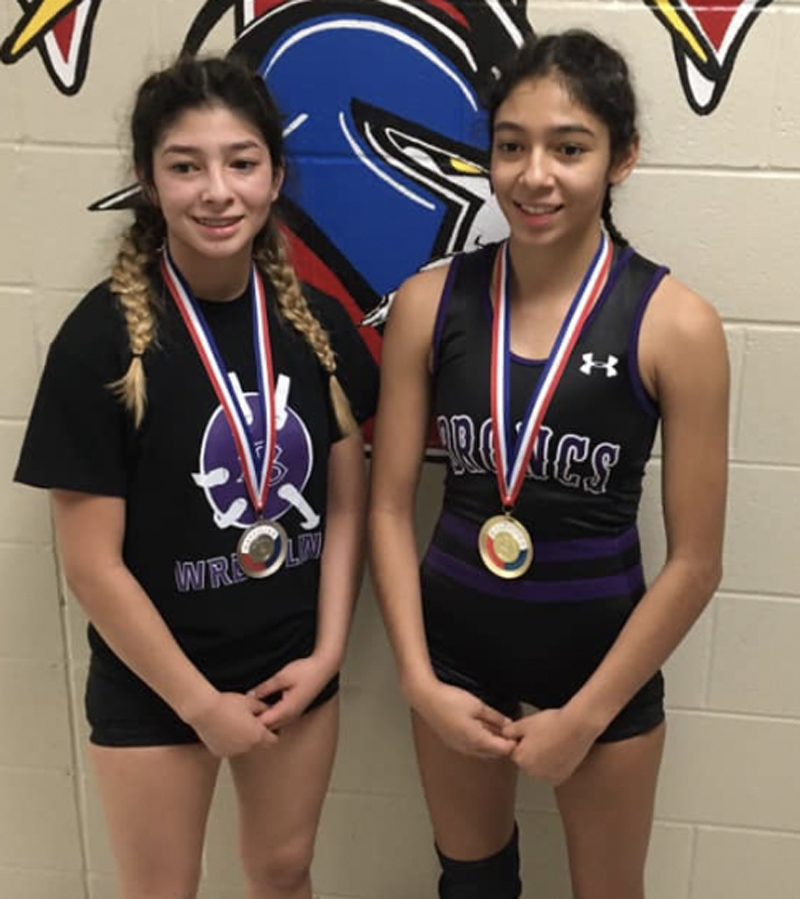 Wrestlers gear up for regionals
Kevin Thompson
Sunday, February 09, 2020
Wrestlers work towards regionals
The high school wrestlers competed in meets last week in a warm-up run for next week's regionals.
At Leoti, the boys competed in a round-robin event.
Bly Gosch got three pins to finish 3-0 and in the 126-pound class.
Kayden Christiansen duplicated that at 182 pounds to claim that title.
At 113 pounds, Houston Hayes got second and Nathan Reimer third.
Kade Lovelady went 1-2 at 152 pounds for third.
And Omar Gonzalez was 1-3 and third at 220 pounds.
At Wichita South on Saturday, Josiah Ortiz took first (3-0) and Isabell Ortiz second (3-1).
The girls will compete at regionals Friday and Saturday in McPherson for a shot at the state tournament in Salina Feb. 27.
Boys regional will be in Norton Feb. 21-22 with state in Hays the following weekend.