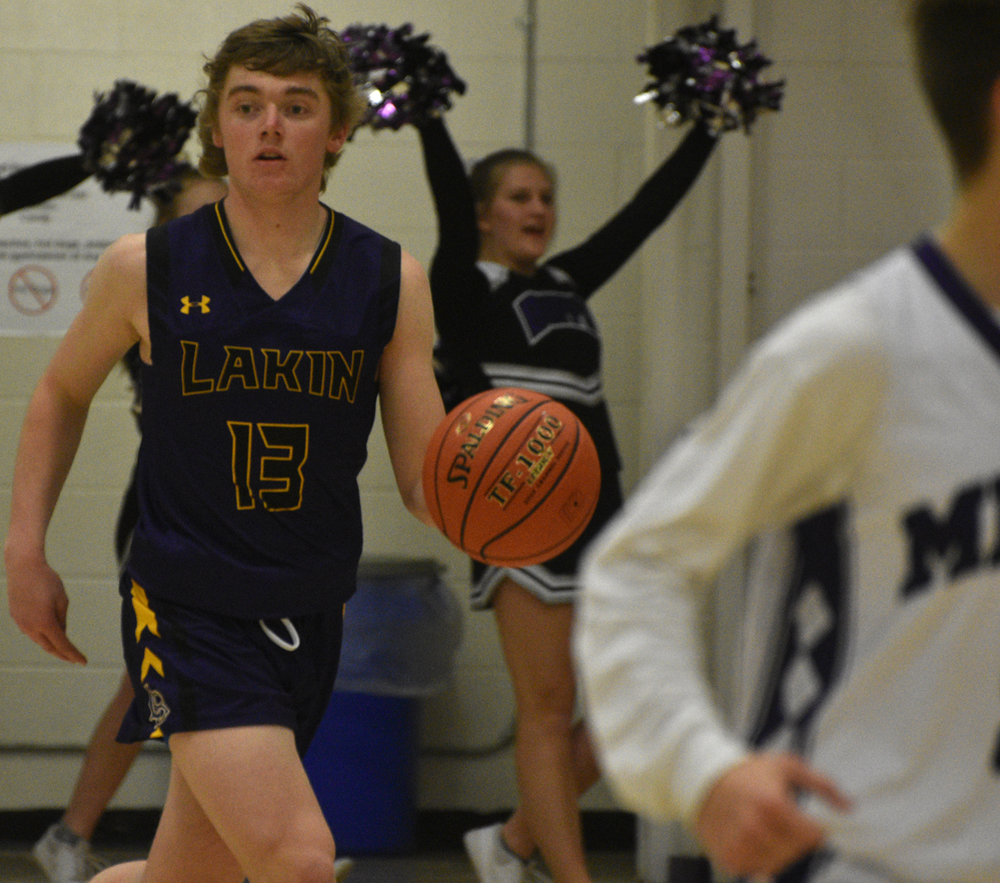 Boys cruise to win over Meade
Kevin Thompson
Saturday, February 08, 2020
Broncs pick up win at Meade
In a makeup game, the Lakin Broncs picked up a win at Meade last Monday, 76-56.
Lakin led 21-16 after one quarter and 36-30 at halftime.
A 20-6 third quarter helped the Broncs put away the Buffaloes.
The Broncs shot 55 percent from the floor (22 of 50), which included 11 of 30 from 3-point range.
The Broncs also make 21 of 26 free throws to just 8 of 13 for Meade.
Lakin forced 17 turnovers, leading to 24 points.
Hunter Davis had 24 points, Dom Daniels 19 and Connor Hudson 12 to lead the Broncs.
Daniels led with 12 rebounds. Davis had seven assists.