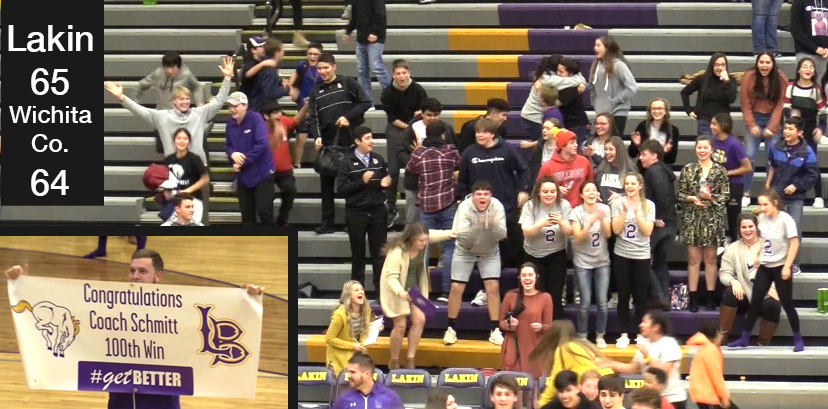 Boys win by one over Wichita County
Kevin Thompson
Saturday, February 08, 2020
Buzzer-beater beats Wichita County
A turnaround jump shot at the buzzer by Sonnie Altman shot the Broncs over Wichita County last Tuesday at home, 65-64.
Trailing most of the game, the Broncs overcame a 49-42 entering the final period, the Broncs chipped away at the Indians' lead.
Down one, Lakin got the ball up the length of the court. Hunter Davis hit Altman in the lane when the former Wichita County player turned around, shot the ball, and celebrated as it went in at the buzzer.
Altman and Davis both had 20 points to lead the Broncs, who shot just 35.5 percent from the field, including 16 of 29 from inside the arc.
Normally a hot-shooting 3-point team, Lakin was just 4 of 29 from behind the arc.
Wichita County was 51.4 percent from the floor.
Wichita County led 13-12 after one quarter and 35-25 at halftime.
Lakin out-rebounded the Indians 41-23 (19-2 on the offensive side).
The teams combined for 47 fouls (24 for the Brons)to shoot 61 free throws. Lakiin was 21 of 29 and the Indians 20 of 32.
Altman led the Broncs with 13 rebounds. Davis had seven assists. Jaylyn Hash had three steals.
The win was also the 100th in the high school career of coach Nate Schmitt.