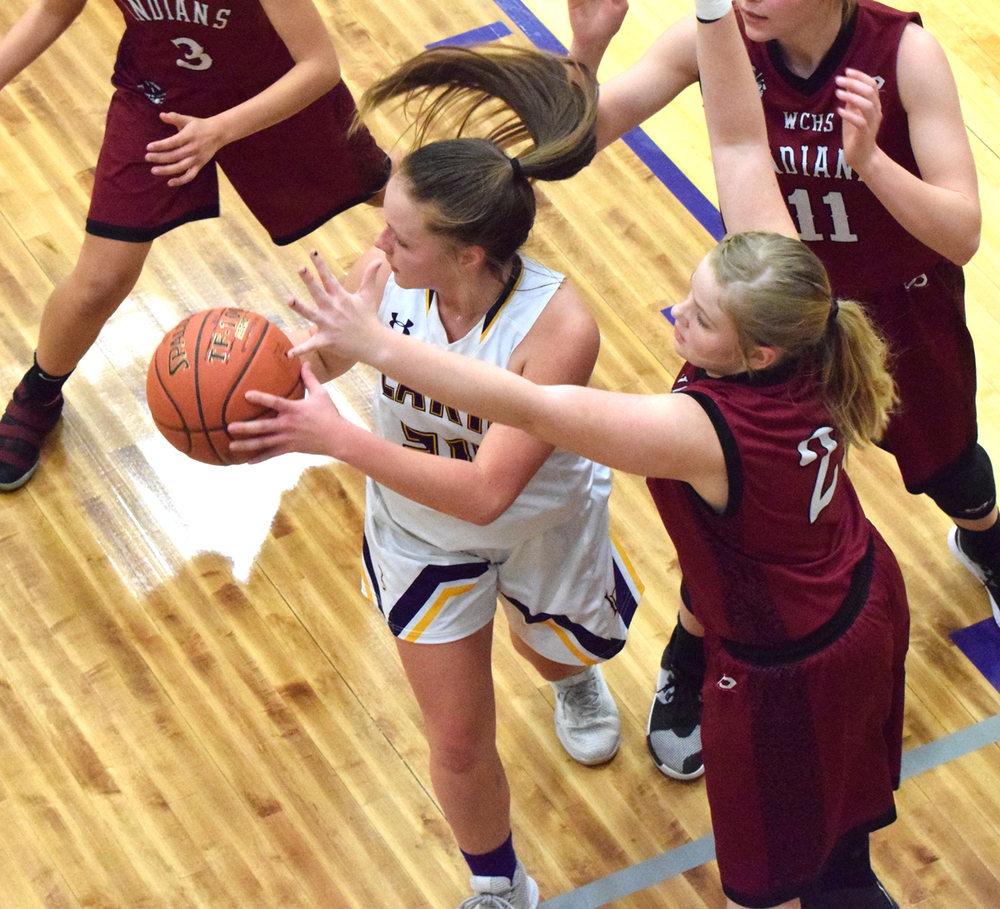 Girls get win over Wichita County
Kevin Thompson
Saturday, February 08, 2020
Girls get win over Wichita County
After a one-point loss at Meade on Monday, the girls rebounded on Tuesday with 45-27 win over Wichita County.
Lakin led just 4-0 after one quarter but led 15-11 at halftime after the game was tied 9-9 in the second.
A 16-6 third quarter opened up a big lead as they cruised to the win.
The girls shot 29 percent from the floor(17 of 59) while Wichita County was 30 percent (13 of 43).
Both teams pulled down 36 rebounds, but Lakin had 18 steals.
The Indians had 28 turnovers, leading to 28 Lakin points.
Jaya Esquivel had 13 points and Tiana Gonzalez 11 to lead the Broncs.
Talyn Beltran led the team with 10 rebounds.
Marie Androge had three assists and Gonzalez had eight steals to lead the Broncs.