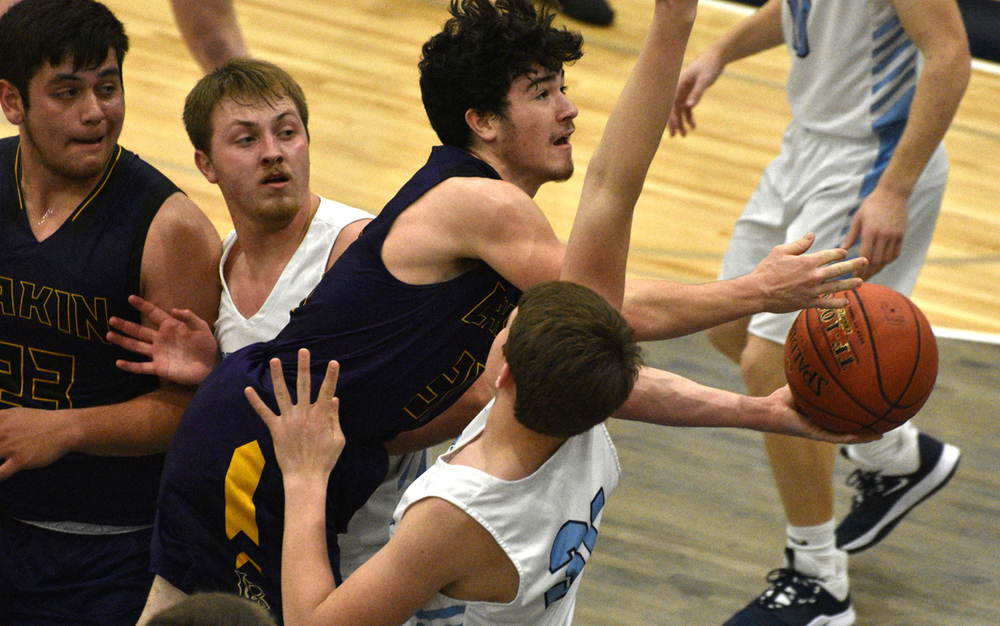 Boys get win over Scott City
Kevin Thompson
Sunday, February 02, 2020
Boys win big at Scott City
The Lakin boys won their eighth straight game, this one a 63-52 win Friday at Scott City in a game that wasn't as close as the score indicates.
The Broncs took a 13-7 lead after the opening quarter and increased that to 27-16 at halftime.
A 12-8 third period made the score 39-24 heading into the final period, in which both teams emptied their benches and the Beavers won 28-24 to make the score closer.
The Broncs shot 47.4 percent from the floor, including 14 of 26 from inside the arc.
Scott City was just 18 of 53 from the floor (34 percent).
Lakin was 23 of 27 from the free throw line (85 percent), while the Beavers were just 11 of 27 (41 percent).
The Broncs out-boarded the Beavers 32-26 and they forced 15 turnovers, which led to 13 points.
Hunter Davis had 29 points and Sonnie Altman had 13 to lead the Broncs.
Davis also had four assists.
Jaylyn Hash came off the bench to lead the team with nine rebounds.
The Broncs (10-2) travelled to Meade Monday for a make-up game and hosted Wichita County Tuesday.
Next week they will host Holcomb Tuesday, travel to Wichita County Friday, and host Wiley, Colo., Saturday on homecoming night.