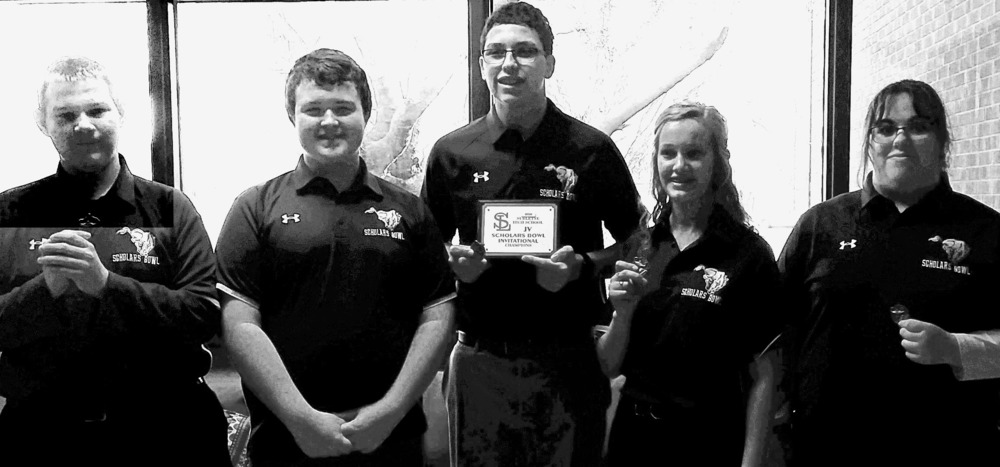 JV Scholars Bowl 1st Place at Sublette
Nate Schmitt
Monday, January 20, 2020
The Lakin scholars bowl team took the title at the Sublette JV meet Jan. 18.
The team consisted of Colin Woellhof, Conor Jones, Kyle Hartman, Emily Munson and Shaylee Green.
The team went 6-1 and tied for first with Rolla. The first tie-breaker is head-to-head, so Lakin won. Their only loss was to Southwestern Heights.
The top scorer was Kyle Hartman, whose best category was Social Science.