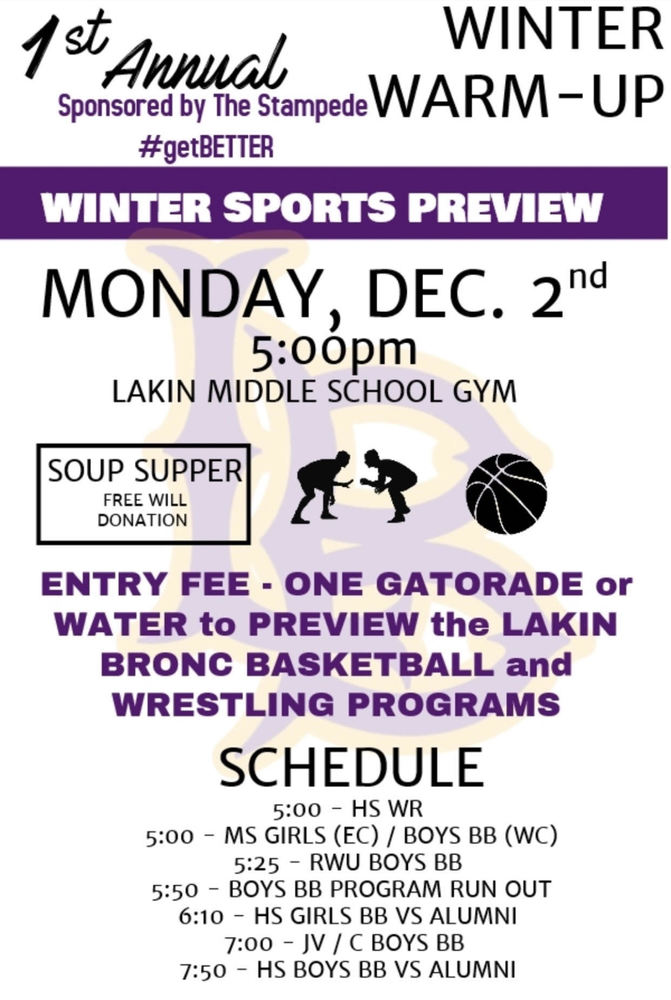 Athletics to host Winter Warm Up
Nate Schmitt
Monday, November 18, 2019
Athletics to host Winter Warm Up.
The Lakin middle school and high school sports teams will be on display for the first annual Winter Warm Up.
The event will take place Monday, Dec. 2, in the middle school gym starting at 5 p.m.
Sponsored by The Stampede, the event is designed to preview winter sports as they gear up for the upcoming season.
Entry is one bottle of Gatorade or water. A soup supper will be provided, with a free-will donation.
At 5 p.m., the high school wrestlers and middle school boys and girls basketball programs will preview their teams.
At 5:25, the Run With Us boys basketball program will be on display.
At 6:10 the high school girls will scrimmage an alumni team.
At 7, the boys junior varsity and freshman team will work out.
At 7:50, the high school boys varsity basketball team will scrimmage an alumni team.